Microsoft Teams, Zoom, Univerge Blue & BYOD Rooms
Video Conferencing
solutions
Imagine the boost to your organisation's productivity if less time was wasted on delayed or interrupted meetings. Or by tying up valuable IT support resources with requests to fix online meeting issues.
Our customised meeting room systems remove the hair-pulling frustration caused by glitchy, poorly specified AV tech. And replace it with effortless connection so you and your team can be seen and heard.
Step up your meeting game today.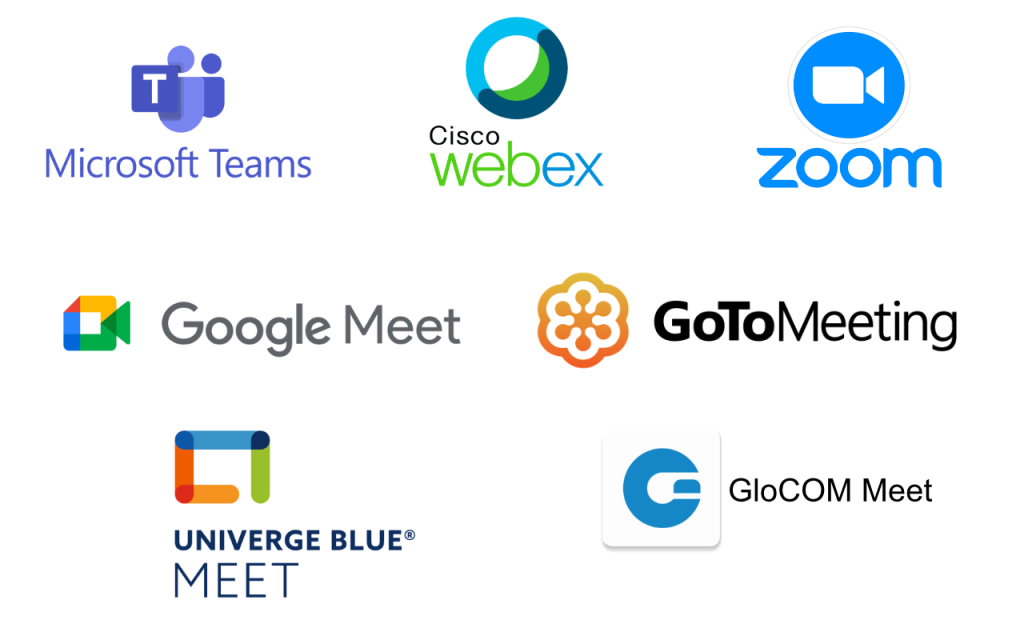 Microsoft Teams, Zoom, Univerge Blue & BYOD Rooms
Integrate with your existing platform or have us provide one
We can provide conferencing solutions that integrate with your existing company communications platforms such as Microsoft Teams, Zoom, Webex, GoToMeeting and more.
We also specialise in advanced UCaaS solutions such as NEC Univerge Blue Connect & Meet platforms.
Common meeting our clients use with our solutions include Microsoft Teams, Zoom, Google Meet, Univerge Blue Meet and more.
A solution for any size room
Mini Room
Perfect place for one or two people to work together on a project or meet with an extended team over video.
Mini Room 1 - 2 People
Among the fastest-growing meeting spaces today as businesses add inexpensive video conferencing solutions to their existing quiet rooms in search of a better return on these under-utilised spaces. We use wide angle cameras & cost effective equipment.
Huddle / Meeting Room
Ideal for smaller teams and sub-teams to meet for real-time collaboration or one on one client interaction.
Huddle Room 6 People
Huddle rooms are designed for smaller teams and subteams to meet for real-time collaboration. Add a smart video conferencing system, and you have a smart room for teams of up to six people to congregate for an unparalleled real-time meeting experience.
Med Conference Room
Ideal for regular sized groups to meet and build relationships through regular, face-to-face business conversations.
Med Conference Room - 6-15 people
Seating can range from as few as 6 to upwards of 15 people. These rooms typically have larger screens, high res cameras that can auto-zoom and desk speakers & microphones for improved sound.
Large Conference Room / Auditorium
Perfect place for larger groups or all hands meetings to collaborate, learn & share ideas.
Large Conference Room 16+ People
These spaces can range from large conference tables in boardrooms to classroom or auditoriums. Dedicated rack mountable hardware, high end visual & audio equipment are commonly used.
Technology is only part of a good video conferencing solution
Video conferencing systems are about more than just the technology. They should be integrated seamlessly into your room. Cable free, screens & cameras at the correct height and easy to operate by everyone.
We offer free site assessments and will put together a solution that fits your budget, suits the look and feel of your room and helps you get on with business.
Our installation services are available in Wollongong, Southern Highlands, South Coast NSW & Souther Sydney.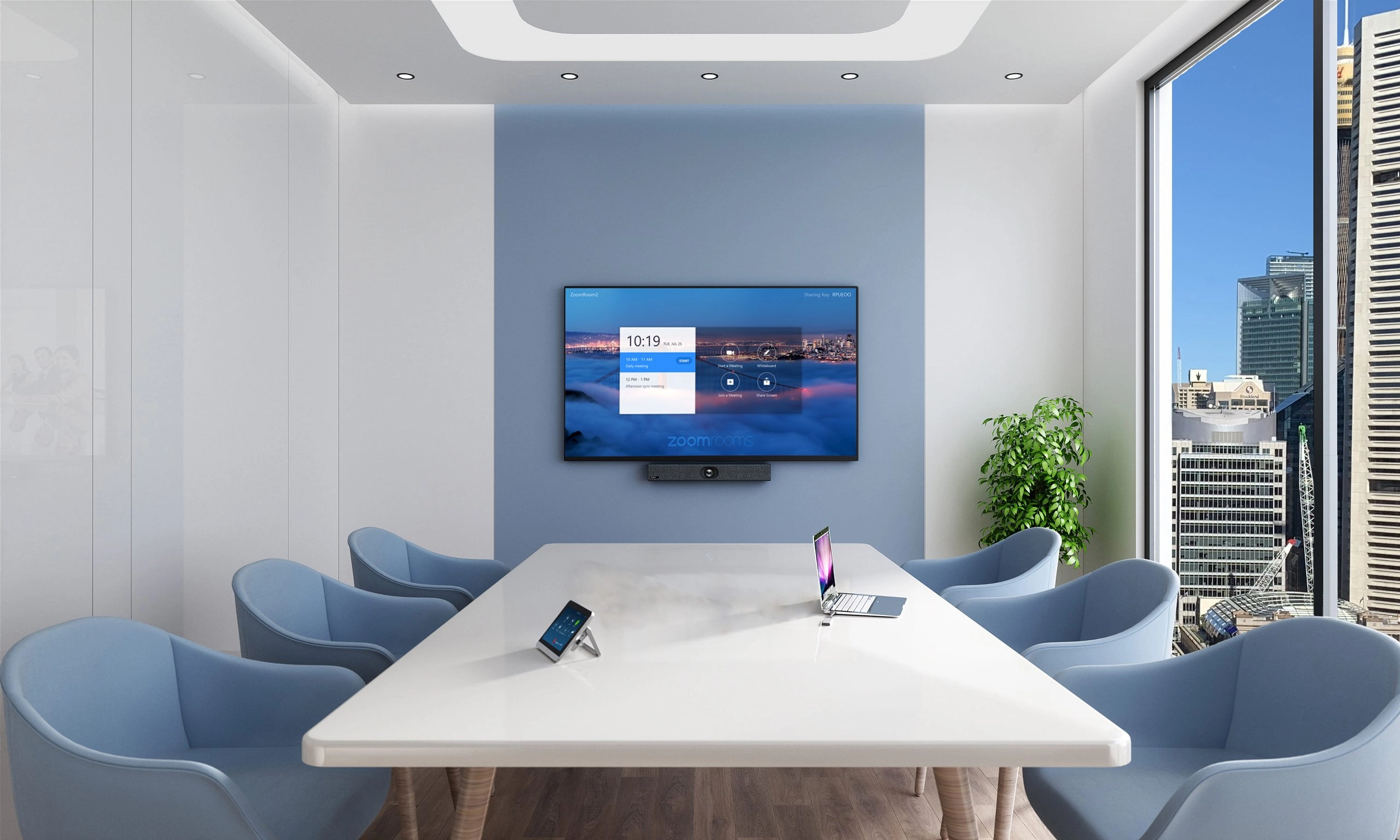 Have us put together a solution for you today.
We take a hands on approach to providing solutions. Provide your details and we'll put together pricing that suits your business and your budget.