Medium to Large Business Phone System
NEC Univerge SV9100
Smart Communications for
Larger Businesses
With the UNIVERGE SV9100, smaller with 10 to 896 potential users gain access to NEC's award winning, cost effective and highly modular communications platform.
The UNIVERGE® SV9100 Communications Platform is a Unified Communications solution that is ideal for medium to large businesses. Its intelligent design supporting a suite of secure voice, video and collaboration applications and out-of-the-box mobility.
The versatile SV9100 keeps your team – and your customers – connected, helps to solve today's communications challenges and is built to scale as your business grows.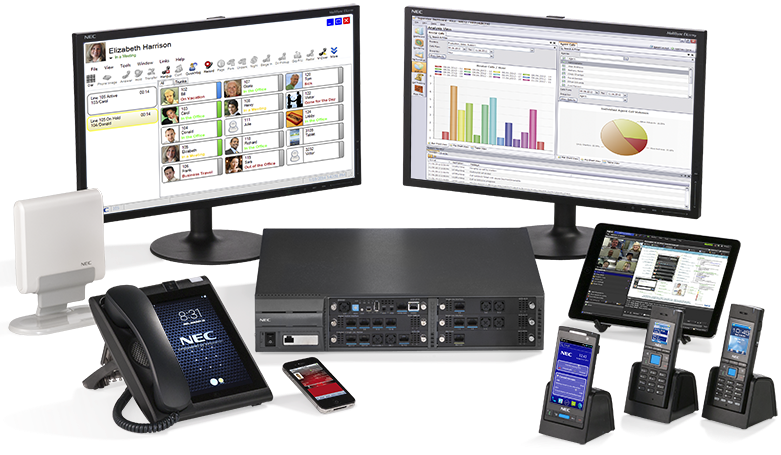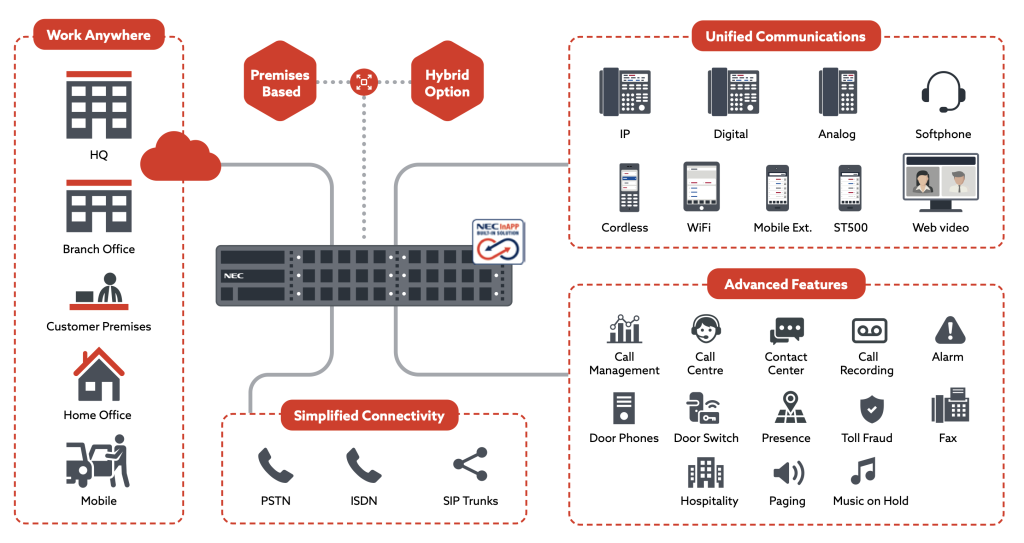 The UNIVERGE SV9100 offers:
Multi-carrier SIP support – SIP technology offers greater resilience and provides more cost effective routing of calls
VoIP (Voice over IP) and Traditional Voice Support – Deploy a pure VoIP solution or any combination of VoIP and traditional phone service with a single SV9100 system
Application Integration – Embedded applications are easily accessed through simple license activation
Scalability – As a business's communication needs grow with the company
Stackable Architecture – The SV9100's rack stackable chassis supports server functions, media gateways and media converters through a single unit
Versatile architecture – works as an IP system, digital system or a combination of the two
Modular architecture for exceptional scalability – cost effective from 10 to 800+
One of the most easily configured Unified-Communications-capable systems on the market
User-friendly management interface streamlines system administration
Easy migration from UNIVERGE SV8100 and SV8300
The SV9100 comes with an unprecedented warranty and future-proof technology that meets the demands of your multi-generational employees. Recognized as having the highest level of customer satisfaction among Unified Communications vendors, NEC also brings you an incredibly smart investment. Our Unified Communications platforms have been recognized by industry experts as having one of the lowest total costs of ownership on the market.
Interruption of communications services means downtime for your business, customers and loss of revenue. That's why NEC's SV9100 platform is one of the easiest to configure Unified-Communications-capable systems on the market. The SV9100 easily integrates with existing IT technology as a fully interoperable IP or digital system. The user-friendly management interface streamlines system administration, giving IT Voice, Unified Communications and Voicemail from one central location.
Simple configuration and low maintenance
Works as a IP system, digital system or a combination of the two
SIP technology provides disaster recovery
Easy integration with email apps inc. Microsoft® Outlook & CRM integration e.g. Salesforce
Mobile Staff
In-built mobility keeps customers and sales people connected via a single published phone number - from any location on any device. WLAN and DECT mobile handsets allow employees to stay in touch anywhere in the workplace, making them more accessible and responsive to customer needs.
Business Manager
All call activity is monitored. This allows business managers to generate real-time statistics to support data driven business decisions about call handling processes and staff allocation.
IT Manager
The centralised management functionality allows IT personnel to connect to the network locally or remotely, enabling staff to easily maintain all communication servers from a single location.
Customer interaction
The Auto-Attendant feature plays a greeting to all callers and ensures that they are routed to the correct department/person.
Receptionist
UC Suite provides receptionists with a pop-up window that displays caller information and enables them to answer calls, see colleague's availability, transfer, park or take a message with a simple mouse click or a drag-and-drop.
Contact Centre
The UNIVERGE SV9100 Contact Centre provides a detailed view of call activity of all agents – statistics can be used to reduce abandoned calls and follow up on missed calls. Callers are kept informed with periodic announcements.
Office worker
The conference feature allows employees to effortlessly set up a virtual meeting for colleagues on short notice, wherever they are, enabling faster business decision making, as well as reducing travel time and expenses.
Remote / Home worker
UC Suite enables employees to use either their desktop phone or softphone at a remote or home office location to communicate with colleagues with the same ease as if they were in the office.
Customer interaction
The Auto-Attendant feature plays a greeting to all callers and ensures that they are routed to the correct department/person.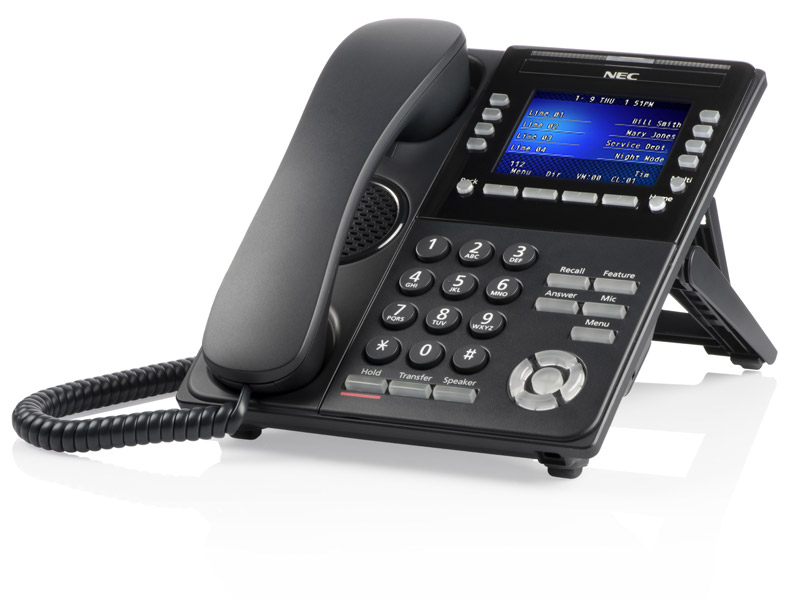 SV9100 Telephones
Wide-Range of Choices – choose from IP or digital, 12 to 32 keys or self-labeling, or digital and IP cordless mobile handsets
Customizable function keys – can be adapted to the exact individual requirements of your business
User-friendly interface – little or no staff training required
Gigabit built-in – eliminates the need of having to buy an adapter, even on self-labeling telephones (Not available on all models)
Wireless headset adapter – allows easy connection to Plantronics' wireless headsets
We take a hands on approach to providing solutions. Provide your details and we'll put together pricing that suits your business and your budget.