Small to Medium Business Phone System
NEC Univerge SL2100
Smart Communications for
Small to Medium Business
The SL2100 provides a powerful unified communication platform - built for small to medium businesses.
With VoIP capabilities, the SL2100 puts Unified Communications (UC) within reach of small businesses, yet still provides superior support for traditional telephony; ensuring total flexibility for every deployment. It can also present considerable savings and functionality over and above alternative hosted solutions.
With Auto Attendant and Unified Messaging at no extra cost, and inexpensive in-built applications like web conferencing and toll fraud protection, it is ideal for small companies with limited budgets.
The SL2100 provides a reliable 'always on' solution. Designed to minimise maintenance and built with minimal hardware & licences.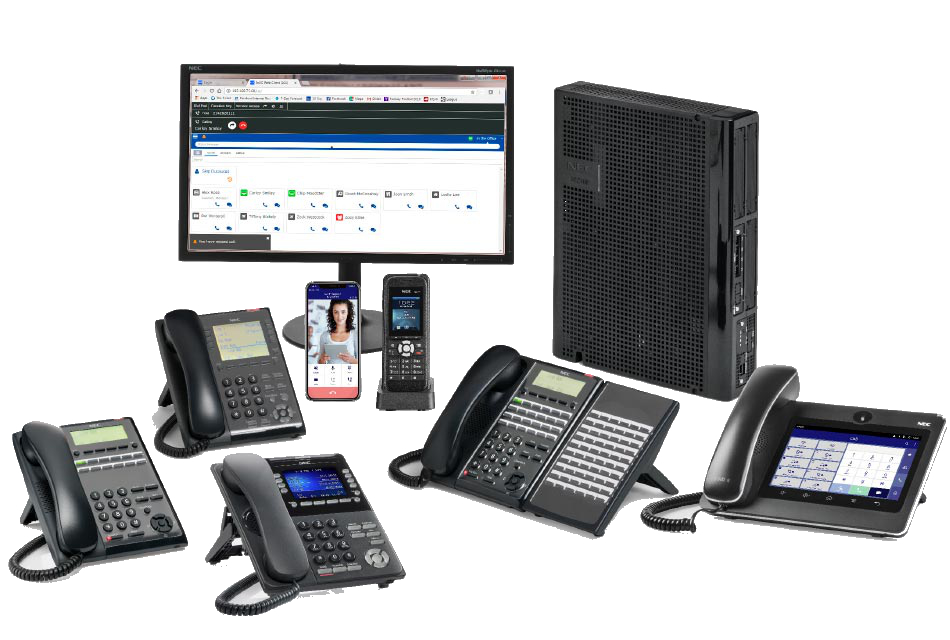 Receptionists
Receptionists will be more efficient with Caller ID displayed on their handset so they can greet callers personally. The ability to see if staff are at their desk or away will allow them to handle calls more effectively.
Office staff
Office staff will be more productive with the audio, video and web conferencing capabilities built right in to the SL2100. They can hold interactive conference calls with people inside and outside the organisation, allowing ideas to be shared and information to be conveyed quickly and efficiently.
Home workers
Home workers will feel like they are in the office - the SP310 softphone allows them to handle calls like they are at their desk and Unified Communications means they can see who is in the office and easily send and receive instant messages.
Customer support staff
Customer support staff will love the auto attendant capability; calls will be routed to the right department ensuring the best person gets the call.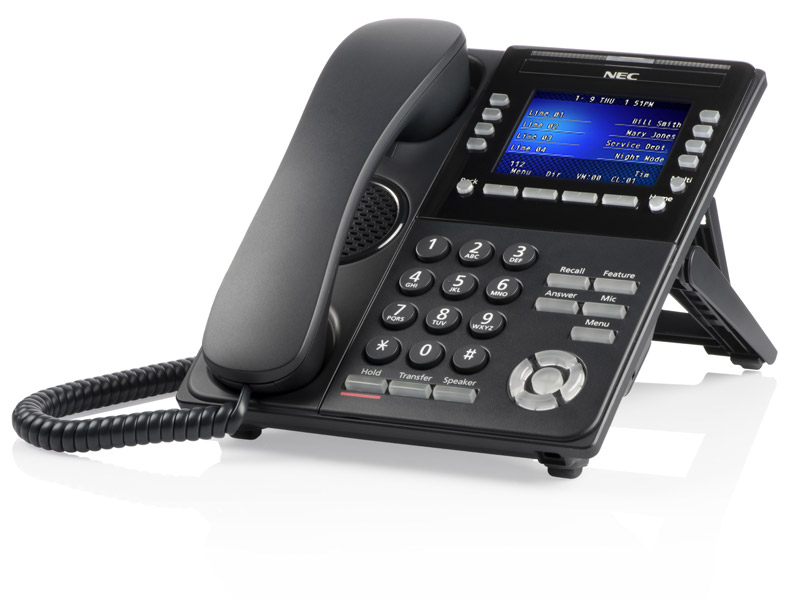 SL2100 Telephones
Wide-Range of Choices – choose from IP or digital, 12 to 32 keys or self-labeling, or digital and IP cordless mobile handsets
Customizable function keys – can be adapted to the exact individual requirements of your business
User-friendly interface – little or no staff training required
Gigabit built-in – eliminates the need of having to buy an adapter, even on self-labeling telephones (Not available on all models)
Wireless headset adapter – allows easy connection to Plantronics' wireless headsets
We take a hands on approach to providing solutions. Provide your details and we'll put together pricing that suits your business and your budget.