Keep your business and employees safe
I.T. Security Solutions
review, advise & monitor
At AST Technology, we offer a comprehensive range of IT security services designed to protect your business-critical data and IT environment.
We'll assess the current state of your system for vulnerabilities to cybersecurity threats.
We can provide you with day-to-day security tools and protocols, and help train your employees to understand and recognise cyber attacks.
We'll help you cope with disaster recovery, and as well as help you draw up a recovery plan so you know what to do in the event of an attack.
AST Technology has the expertise and experience to give you peace of mind.
Network, Server, Workstation & Mobile Device Protection
AST Technologies offers robust security solutions to protect your physical I.T. infrastructure.
We protect your network with firewall infrastructure and enhanced monitoring to guard against intrusions. We protect your servers & workstations with advanced access control, as well as endpoint protection and monitoring software.
We protect your employees devices with malware & virus protection software. We protect your company data with automated backups to external & off-site locations.
All of these facilities are centrally monitored by us, ensuring a company wide snapshot of your protection is available at all times.
Cloud Software & Data Protection
The move to cloud has increased the surface attack area for many businesses data. Backups and protection of the data is critical.
We provide automated backups of your cloud data, protecting you from accidental or malicious deletion by employees.
We also monitor your cloud instances for spam, malware, phishing attacks and more. We utilise leading edge tools such as Microsoft In-Tune & Defender to extend protection from to cloud to endpoint devices allowing remote wiping of data if needed.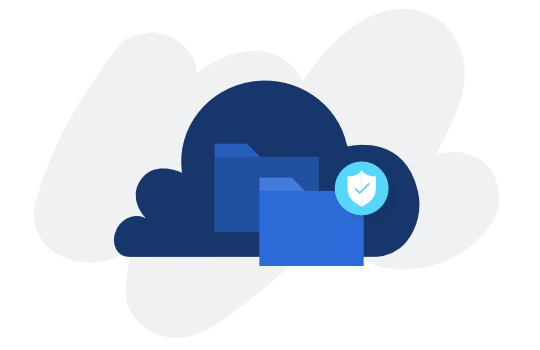 Get an I.T. security review today
We take a hands on approach to providing solutions. Provide your details and we'll put together pricing that suits your business and your budget.